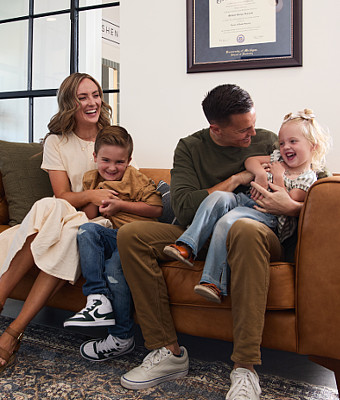 For me, orthodontics is more than straightening teeth. Doing what I do helps people develop stronger self-esteem and confidence.
Background and Education
It is especially rewarding to practice orthodontics here in Queen Creek. I was born in the area and grew up in Mesa, Gilbert, and Queen Creek. This community made me who I am and now I have the privilege to give back and help others.
High School: Highland High School
Undergrad: Arizona State University
Dental School: University of Michigan
Orthodontic Residency: Georgia School of Orthodontics
I practiced general dentistry for 3 years before becoming an orthodontist. Doing this allowed me to gain invaluable experience regarding the oral health, a person's bite, and how the appearance of teeth affects individuals' self-esteem. I wanted to further my education by specializing in orthodontics, so I could give people smiles they were confident to show off!
Beyond the Practice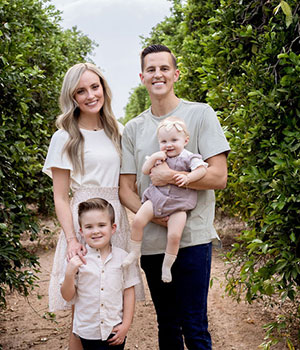 Family is my greatest passion and priority outside of being an orthodontist. When I'm not working, I'm most often found with my kids watching Bluey or cooling off at the pool. I also enjoy hanging out with my extended family and try to make time to fight off the "dad bod" at the gym (my kids call it the "cookie pouch"). I'm also an avid reader with an interest in American History, autobiographies, and science fiction, and am known to watch "The Office" on repeat.
Professional Affiliations and Continuing Education
I am an active member of the:
American Association of Orthodontists
Pacific Coast Society of Orthodontists
American Dental Association
These organizations offer numerous continuing education (CE) opportunities throughout the year. By attending meetings, seminars, and lectures, and studying the latest journals, I stay current on developments in the specialty. This leads to more efficient and comfortable orthodontic treatment with predictable, stable results and radiant smiles.